Single and want a baby?
Here's what you can do

If you are single and want a baby you have a problem, whether you are a woman or a men. Here is an overview of the different possibilities, what you could do:
For men

give up
co-parenting
find a surrogate mother

find a partner

For women


give up
single parent: ask a friend or sperm donation

co-parenting
find a surrogate mother
find a partner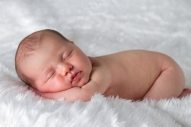 However, I believe that children should be the result of a love relationship and not just the result of the union of two cells. I also believe that children should have two parents, a man and a woman and that being a single mother must be extremely hard, financially, physically and emotionally.
That's why I decided to create this website. I had been browsing several dating website to see if I could find some interesting men. I only got terribly bored because I had to go through dozens of profiles, often very poorly written especially on free dating websites, because often men didn't put any thought or effort in writing their dating profile and I wasn't able to find out whether a man wanted children or not and I wouldn't even start dating a man who doesn't.

Become a single parent?

In this case women are lucky because, if they want, they can have a baby on their own. Unfortunately, men don't have this option.
Some women who want a baby decide to become single mothers because this is what they want and they have two possibilities.
1) Ask a friend

If you are a woman, you could try and ask a male friend to donate his spem to you so you could have a baby. It seems to me quite a difficult thing to ask and even more difficult is to find a friend who agrees to this.

2) Artificial insemination
This is what more women have been doing, they go to a sperm bank, choose from a list of men and get artificial insemination.
However, not all women want to be single mothers and some resort to sperm donation or artificial insemination only because they can't find a partner and they want to be mothers anyway, while others give up or wait until the last minute always hoping to find the right partner.
Co-parenting: single and want a baby but not a partner
Co-parenting is when a man and a woman who are single and want a baby decide to procreate a child together but do not want to have a relationship. In fact, the woman would be a single mother.

There are websites where it is possible to arrange sperm donation: there are women who are looking for a sperm donor and there are men who want to be fathers but not completely involved in bringing up a child.
These websites are in a way similar to Internet dating websites, where people register and search profiles for a potential partner.
Apparently the number of women and men who choose to do this is growing.
Is a surrogate mother a solution for a single who wants a baby?


A surrogate pregnancy is when a woman gets pregnant and carries the pregnancy on behalf of a ouple or of a man or a woman who are single and want a baby. The surrogate mother can get pregnant with her own egg and the sperm of the couple or man who asks her to carry the surrogate pregnancy or with any combination of donated sperm and egg.
Also gay men and women can do this, a famous case is that of Elton John and his partner who had two sons from a surrogate mother. The surrogate mother may get compensated.

This is quite complicated to do especially because of the legal aspect that vary between different countries.
For more details, see this wikipedia article.
There are websites that enable men and women to meet and find an agreement on this.

Give up your dream?

Should you give up and forget about being a parent? Well, this the option if you don't like any of the above.

Find a partner
To me, the obvious and most natural solution would be to find a partner who wants to have children, form a nice partnership and live happily ever after.
But... If you are single and want a baby you need to...
Find the right partner
With this I mean you should find out from the beginning whether your date wants to have children or not. Don't wait until after you've become attached for years, maybe got married etc.
Despite the huge number of dating websites I registered with, catering for all sort of relationship intents and preferences, I could not find one that helpd men and women who want to have children find each other.

Read more on how to find the right partner. This is the purpose of this website. It will save you a lot of precious time, frustrations and money, both when searching profiles and when dating.
In many cases, 'experts' advise against talking about this topic at the beginning of a relationship. So I decided to do something and created www.dating4ababy.com, a place where women and men can openly express their wish to have children and find only potential partners with the same intention.
This is especially important if you, woman or man, have delayed having children because of study and work commitments and now that you feel ready you find yourself single and start worrying about getting "too old".
By the way, I think that women shouldn't feel intimidated or guilty if they don't comply with the rules dictated by the official medicine and don't have children before 35 or even 30. What happened in the past? We forget that before the use of contraception, only 50 years ago, pregnancy after 35 was normal, they simply couldn't avoid it. Women would have a lot of children and would get pregnant over 40, at all ages."
---
Sarah Liz too, the author of this website, is a single professional who, in a way, "forgot" about family and children. She realized that there are many women and men in the same situation. She researched within the huge number of generic and niche dating websites in English and could not find one that targeted this group of people so she created dating4ababy to help women and men who are single and want a baby find each other.
Go from Single and want a baby to Home

---