Pregnant over 40? Why not?
It's nothing new

Have you read articles about more and more women who get pregnant over 40, warning you about all the dangers of it?
Well, what happened in the past? Just by thinking about it, I realised that we tend to forget, or maybe they want us to forget, that before the widespread use of contraception in industrialized countries (the pill was first approved in the USA in 1960), pregnancy over 40 was common, they couldn't avoid it. Women would have a lot of children and would get pregnant at all ages through their fertile life.
The difference nowadays is that in Western societies more women have their first child over 40. This happens because women often dedicate more time to their studies, to developing a career or they just find themselves without a suitable partner, maybe after a long relationship.
It's not always easy to find a new partner who wants to have children, that's why we've created this website.
On which dating website can you select potential partners who want to have a baby?
Stop wasting time on many website! Register on those where you can see from a potential partner's profile those who want to have a baby.
Find out which ones they are in our forthcoming guide!
Want updates? Register here
Naturally pregnant over 40: that's normal
It seems obvious to me that if a woman still has her cycle, why shouldn't she fall pregnant after 40? My personal opinion is that if mother Nature didn't want her to get pregnant, she will stop her cycle. This does happen at a certain point in women's lives, but it's also true that there is not an exact age when women cease to be fertile.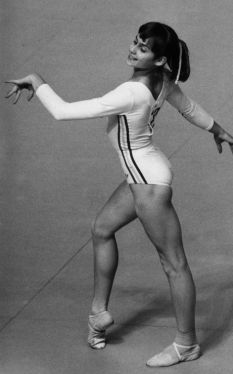 Nadia Comaneci competing in the 1976 Montreal Olympics. She had a baby when she was almost 45.
Infertility depends on many factors, not only on age. In fact, nowadays there are more and more couples, not just women, who have problems in trying to conceive well before they are 40. Why? It seems that our lifestyles, with smoke, alcohol, legal and illegal drugs and pollution of all sorts, has a negative impact on fertility. Read some fertility tips to keep your reproductive system healthy.
The official medical literature will tell you that you should get pregnant well before 35, that it is the best age because women are more fertile. However, now with the Internet, it's easier to find more and more information about a lot of women who get pregnant over 40 and have healthy children.
One notable example is the former wonderful Olympic gymnast Nadia Comaneci, who had a baby when she was almost 45. Read her story.
Pregnant over 40 in the old times: music celebrities
I have the feeling that they want to make us believe that women having children when over 40 is something that only celebrities do, because maybe they have some special financial means or medical assistance.
In the past this was normal, you only need to read some biographies to notice this. There have always been so-called older mothers, women could not avoid falling pregnant after 35. Here are a few cases I've found of women of the past who had children when they were over 40.
As I love music, I've chosen some music celebrities whose mums had children over 40. When reading composers' biographies I've noticed their mothers' ages.
(Source: all from the authoritative Oxford Grove Music Dictionary, in case you want to check for yourself in a library and some are also on wikipedia, click on the links below. I also researched biographies.)
One of the most famous musician's mother, Mozart's, was nearly 36 when he was born.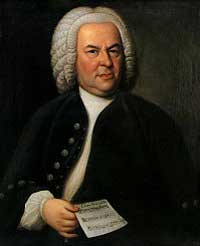 George Philip Telemann's mum was nearly 40 when she gave birth to him, in 1681.
Johann Sebastian Bach was born when his mum Maria Elisabeth Lämmerhirt was 41, in 1685.
Johann Sebastian Bach's second wife Anna Magdalena Bach had 13 children and her last one when she was 41, in 1742.
Franz Schubert was born in 1797, when his mother was 41 and she had another child when she was 46, in 1801.
Felix Mendelssohn's mother was 42 when he was born in 1809 and she had her last child at 45.
When Johannes Brahms was born in 1833, his mother was 44 and had her last child at 46. She was also 17 years older than her husband.
Max Bruch was born in 1838 when his mother was 39 and she had another child at 42.

Edward Elgar's wife had her first and only child when she was nearly 42, in 1890. She too was older than her husband, 8 years older
Benjamin Britten's mother was 40 when he was born in 1913.
Read about some famous composer's younger mothers, who still had a pregnancy after 35.
And what about being over 50 and pregnant?
Keep healthy, avoid poisons
So, if you are going to get pregnant, a good thing to do at any age is to keep yourself and your partner healthy, it always helps conceiving.
Even more if you're having problems getting pregnant, whatever your age. I'm totally in favour of natural treatments, they are cheaper with little or no side effects, unlike heavy hormonal treatments for artificial insemination. Therefore, it's not easy to avoid toxic substances but at least I recommend you eliminate at least the most obvious sources of poisoning, like smoke and alcohol, as well as the so-called "recreational" drugs, if you use them. Read more on this in my fertility tips page.
Statistics
So if you are worried because of all of the one-way "information" and statistics about the dangers of getting pregnant over 40, rest assured that women have always been having babies at that age in the past and it still happens today.
Statistics can be misleading, much depends on how you look at them. For example, they say that at 40 there is 1 chance out of 100 of having a baby with Down syndrome. This is scary!
The same thing can be expressed in a different way: there are 99 chances out of 100 of having a perfectly healthy baby. This is reassuring!
Need a partner?
If you are worried because you don't have a partner and feel that time is running out, read how to find the right partner and how to meet single people.
---
Useful websites and readings
www.mothersover40.com Inspiring website with a lot of stories of mums over 40 and fertility tips
www.foresight-preconception.org.uk Boosting fertility naturally, through nutrition, lifestyle changes and avoidance of toxins. They do hair analysis to find out what toxic metals and deficiencies you have and then suggest what to do.
New book claims getting pregnant after 35 is far easier than doctors say Daily Mail article
Older mum A website dedicated to women who have decided to embark on parenthood later in life
On which dating website can you select potential partners who want to have a baby?
Stop wasting time on many website! Register on those where you can see from a potential partner's profile those who want to have a baby.
Find out which ones they are in our forthcoming guide!
Want updates? Register here
---